Teeth Whitening – Fort Mill, SC
Reclaim a Gleaming Grin
Sometimes even the best oral hygiene practices can't stop stains or discolored areas from appearing on your teeth. The good news is that our dentists at Jasper Dentistry can brighten your smile again with professional in-office and take-home whitening. Are you ready to reclaim the confidence that you lost due to dental stains? Feel free to reach out to us to set up an appointment to discuss the teeth whitening process.
Why Choose Jasper Dentistry for Teeth Whitening?
In-Office and Take-Home Options
A Team That Takes Their Time with You
Office Where You Can Feel at Home
Who is a Good Candidate for Teeth Whitening?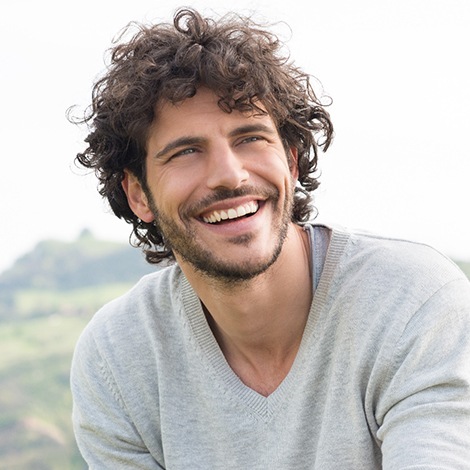 Teeth whitening is worth thinking about if you want to brighten your smile. However, some stains are more responsive to whitening than others. Our team can figure out the cause of your dental discoloration to confirm that professional whitening is a viable option. Additionally, we will let you know if we find any dental concerns like gum disease or decay, as these kinds of issues need to be resolved prior to the whitening process for the sake of your oral health.
How Does Teeth Whitening Work?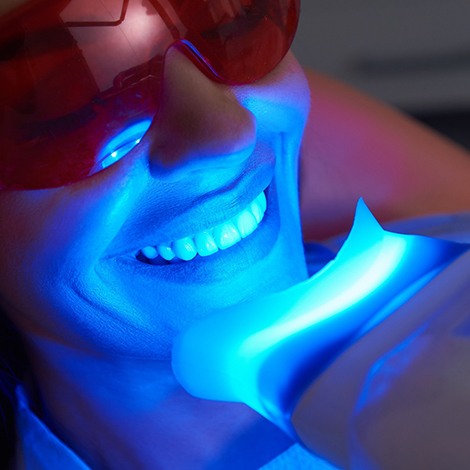 We can explain the steps of teeth whitening in more detail when you visit our office. You can choose between our wonderful in-office whitening and take-home whitening options.
Take-Home Teeth Whitening
Take-home whitening lets you reclaim your gleaming smile while you're at home. It can help create a brighter, more dazzling grin in roughly two weeks. We have two main options: custom bleaching trays that are fit to your teeth and prefilled whitening to-go trays. With both options, you will wear them on a daily basis for the first two weeks according to the directions that our team gives you. After that, it is all about touch ups to keep your smile shining brightly!
In-Office Teeth Whitening
Zoom in-office whitening can be completed in about an hour and a half, making it a great choice for those who want fast results. In just one appointment, you can brighten your smile by several shades. The bleaching gel used for the procedure is highly effective and can be used to remove all kinds of stains. We also give you custom bleaching trays with this procedure to keep up your whitening at home for the future!
Tips for Maintaining Your Brighter Smile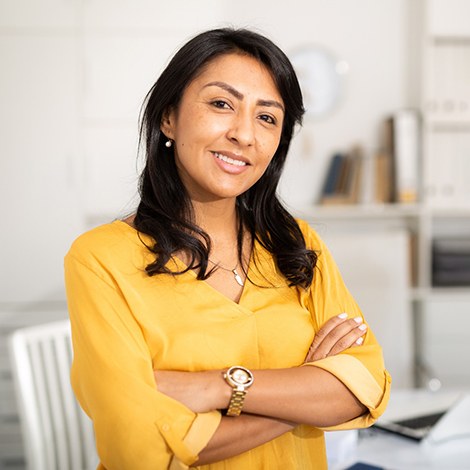 You've probably already heard that the results of teeth whitening can only last for so long. However, you can keep your enhanced smile for a longer period of time by taking the right steps. If you want to maintain the results as long as you can, we suggest doing the following:
Stay away from coffee and other dark-colored beverages as much as possible. If you do drink them, use a straw so that they don't touch your teeth as much.
Maintain a clean smile with regular brushing and flossing.
Give up using tobacco products of any kind.
Visit our office once every six months so that we can check on the state of your teeth.
Talk to our team about options for "touching up" your smile.