Preventive Dentistry – Fort Mill, SC
Protecting You from Long-Term Dental Problems
General dentistry is focused on prevention. While we can treat cavities and gum disease after they've already occurred, it is always better if we can help you avoid such problems in the first place. At your regular dental visits, we will give your teeth a thorough examination to check for early signs of decay and structural damage; by finding small issues, we can prevent big ones! Call us today to schedule your next appointment for preventive dentistry in Fort Mill.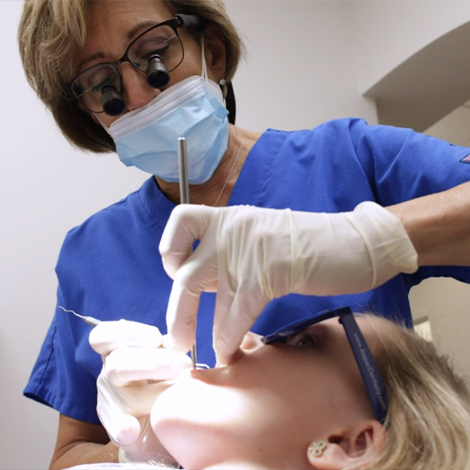 Why Choose Jasper Dentistry for Preventive Dentistry?
Dental Team That Takes Its Time with You
Children and Adults Both Welcome
Helping Fort Mill Families Since 1994
Dental Checkups & Teeth Cleanings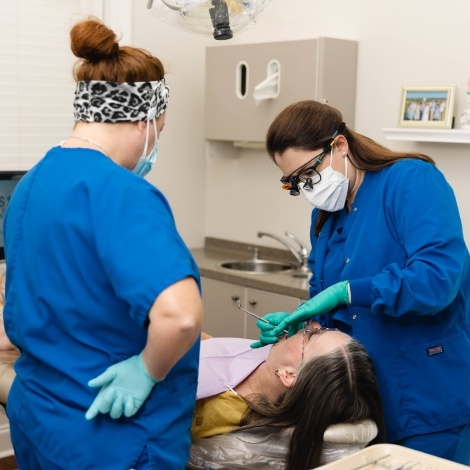 During your dental exam, we will check on your teeth, gums, and other oral structures. We normally take X-rays at least once a year so that we can check on the parts of your mouth that we wouldn't be able to see just by looking using a mirror. If we find signs of cavities or gum disease, we can put together a customized treatment plan for you. Any plaque or tartar that we find will be removed before it can cause lasting damage. If these foreign agents are not removed, inflammation, infection and bone loss may result.
Mouthguards for Bruxism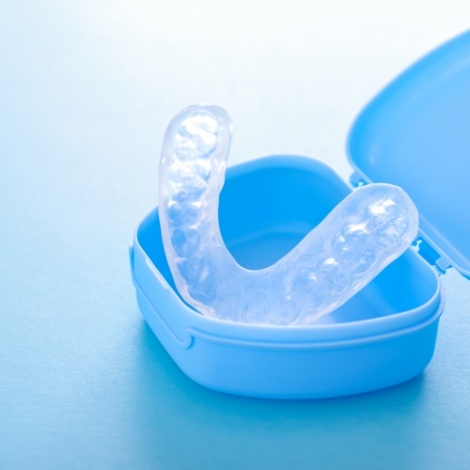 Patients of any age can start grinding their teeth without realizing it due to stress, a misaligned jaw, crooked teeth, or an injury. Chronic grinding can deteriorate tooth enamel and lead to jaw pain, but the good news is that there's a simple way to keep your smile safe: a customized mouthguard. The appliance is custom made to fit over the upper teeth and when worn throughout the night, provides protection for your teeth and your jaw joint.
Fluoride Treatments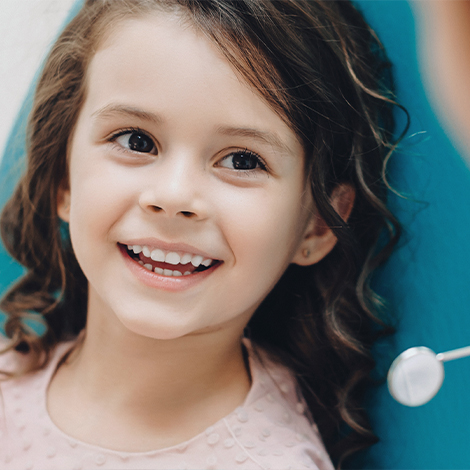 Fluoride is an extremely important mineral for long-term dental health. It strengthens the tooth enamel to make it more resistant to decay and cavities. While fluoride is found in many sources, including your toothpaste and public drinking water, you may not be getting enough to keep your smile safe from oral acids. Acidic foods and drinks (especially carbonated drinks), medications, and plaque from inadequate flossing, can quickly lead to decay and gum disease. At the end of regular dental checkups, we can administer a quick fluoride treatment to give you better protection until your next recare visit!
Oral Cancer Screenings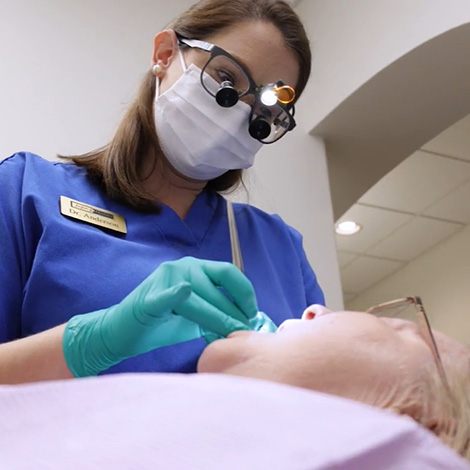 While we're looking for tooth decay and gum disease, we'll also be in a position where we can look for discolored patches, lumps, and other potential symptoms of oral cancer. About 53,000 individuals are diagnosed with oral cancer each year. Your best chance of survival is to have the diagnosis done early, which is why we include a complimentary oral cancer screening with every teeth cleaning and dental checkup! Our team can refer you to have a biopsy performed if necessary.