Advanced Dental Technology – Fort Mill, SC
Modern Innovation at Our Fingertips
Clearly, dental technology has changed over the past decades! Our dentists think it is critical to incorporate the advantageous technology to deliver the highest quality of care possible. The way dentists are now using equipment and software to change the way people smile is far beyond the realm of anything researchers and professionals deemed possible decades ago. Now, patients can see inside their mouths in real-time and undergo X-rays that emit less radiation, while dentists can easily identify cavities in their earliest stages. Discover the types of advanced dental technology in Fort Mill that you can expect to see at our dental office by reviewing the information below.
Committed to State-of-the-Art & Comfortable Dental Experiences
Enhanced Dental X-Rays with Less Radiation
Real-Time Imaging for Patient Education
Early Detection to Prevent the Spread of Tooth Decay
Intraoral Cameras
Intraoral cameras are a new way for our dentists to show patients exactly what they see when examining your smile. Using a camera-tipped device that captures images of teeth and gums, the pictures are projected onto a computer screen where you can see in real-time what our dentists see. By pinpointing problem areas with the intraoral camera, our dentists can engage our patients like never before, showing issues and explaining the importance of treatment.
All-Digital Dental X-Rays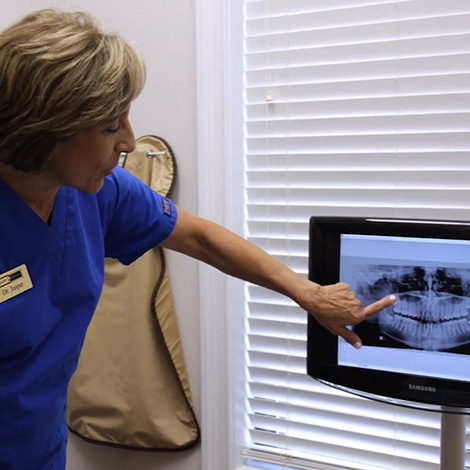 Less radiation is now a reality thanks to all-digital dental X-rays. While traditional radiographs took much time to develop, these new images take only seconds and can be easily saved onto the computer. This makes it easy to transfer to a specialist if needed. Also, with digital X-rays, dentists can easily use computer imaging to enhance their diagnosis and treatment planning. This also helps the patient see their dental disease clearly.
Cavity Detection System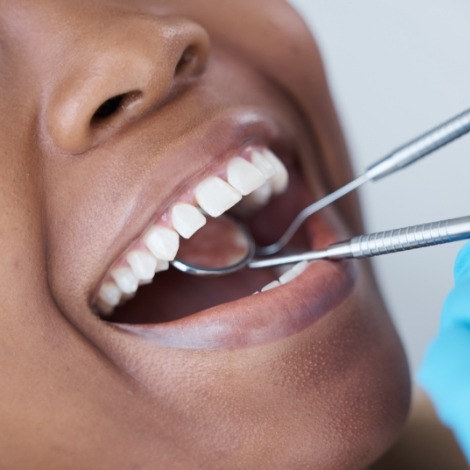 Cavities no longer have to be a serious problem for children, adults, and seniors. With the cavity detection system, we can use this handheld device to scan a person's teeth during a general dental checkup. Identifying early signs of tooth decay can minimize the potential for serious lesions that can form and result in necessary restorative dental care. It also helps to quantify the extent of decay by displaying a numeric readout to allow us to monitor the progression of decay. Therefore, we can prioritize treatment and give the patient precise progress feedback at each visit.