Dental Crowns – Fort Mill, SC
Renew Your Tooth's Strength and Appearance
Do you have a damaged tooth? Whether it was due to an accident, decay, or other circumstances, you should certainly seek restorative care. After our team evaluates the situation, we might recommend that you receive a dental crown. This service requires just a few appointments and can effectively renew your tooth's strength and appearance. Would you like to learn more about dental crowns? Read this page, and then contact our Fort Mill office when you are ready to book a consultation.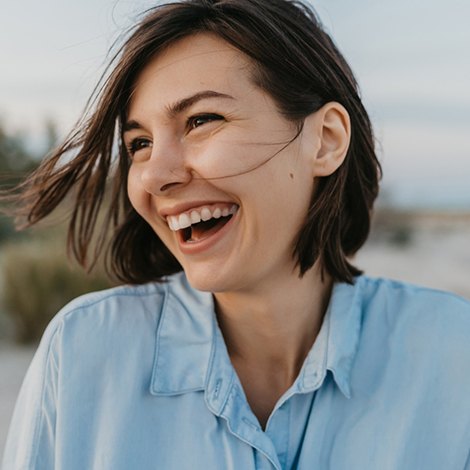 Why Choose Jasper Dentistry for Dental Crowns? 
Natural-Looking Restorations
Friendly & Knowledgeable Team
Long-Lasting
Results
What Is a Dental Crown?
A dental crown is a tooth-shaped "cap" that is designed to fit entirely over the portion of a tooth that is above the gumline. Its job is to protect the tooth so it can provide reliable, pain-free function.
You may need a crown if:
One or more of your teeth has suffered significant decay.
A tooth has become worn down due to bruxism (grinding and clenching) or other factors.
A tooth has undergone root canal therapy.
A tooth is badly cracked or has suffered other forms of physical trauma.
You are missing one or more teeth (crowns can be used with artificial teeth to form bridges that replace missing teeth).
The Process of Getting a Dental Crown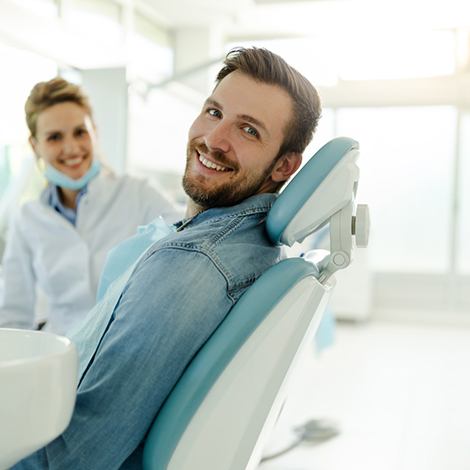 The process of getting a dental crown is pretty straightforward.  Here are the basic steps:
We numb your tooth and prepare it to fit beneath the crown. Usually, this involves removing a portion of its enamel.
We take impressions of your mouth and use those to design your custom restoration.
You wear a temporary crown while a dental laboratory fabricates your permanent one.
When your permanent crown is ready, we will verify its fit before cementing it in place.
We typically use zirconia or E.max (a type of porcelain) crowns for our patients. These materials tend to be both strong and natural-looking.
Benefits of Getting a Dental Crown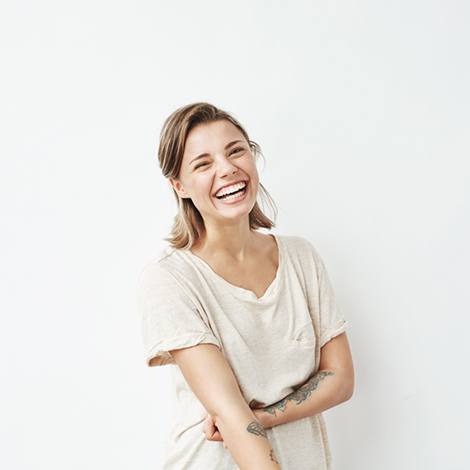 Here are some benefits that you may experience after you get a dental crown:
Improved ability to eat without discomfort.
A more harmonious bite.
A more attractive and confident smile. Onlookers may never be able to tell that you had to get some restorative work done on your teeth!
The ability to keep a tooth that might have otherwise been extracted.
A greatly reduced risk of future harm for the treated tooth.
A highly functional restoration with the potential to last for 15 years or longer.
Easy maintenance (as long as you stick to some basic good oral care habits, your crown should remain problem-free for many years).
An efficient treatment process.