Dental Implants – Fort Mill, SC
Comprehensively Replacing Your Missing Teeth
When you get traditional dentures and dental bridges, you might notice that they feel different from your natural teeth. That's because these restorations only replace the crowns; the roots that used to hold your teeth to your jawbone are still gone. Dental implants come the closest out of all tooth replacement options to resembling your natural teeth. Call Jasper Dentistry today to set up a consultation and learn more about how dental implants in Fort Mill can fully restore your smile!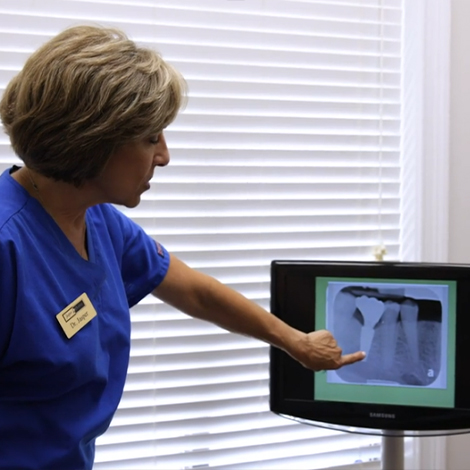 Why Choose Jasper Dentistry for Dental Implants?
Partnered with Local Dental Implant Specialists
Dental Team That Takes Its Time with You
State-of-the-Art, Homey Dental Practice
What Are Dental Implants?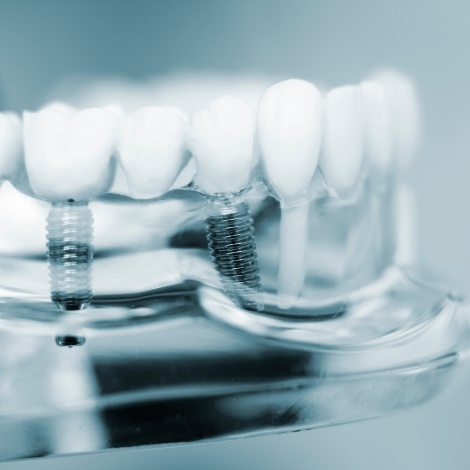 Dental implants are small posts that are inserted surgically into your jawbone. They're usually made out of titanium, which is a biocompatible metal that can join with the bone in a process called osseointegration. Once the implant has formed a bond with the jaw, the post can be used to support a dental crown, thus replacing the tooth or teeth from the roots up. You can floss and brush a dental implant the same way you can a natural tooth.
The 4-Step Dental Implant Process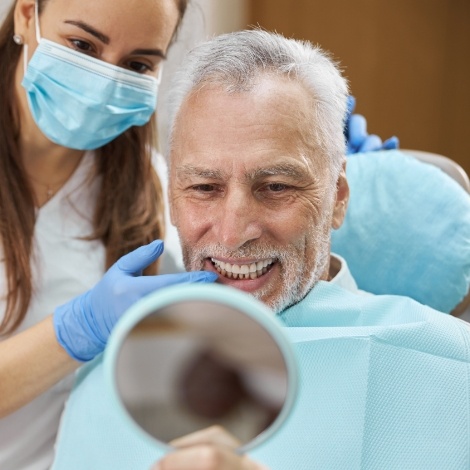 Initial Consultation: We'll spend your first visit examining your mouth, explaining your options, and determining whether you're a good candidate for dental implants. Preliminary procedures may be needed before moving on to the next step.
Surgery: We will refer you to a local dental implant specialist for the placement surgery. After all, dental implants are meant to be a lifelong investment; you deserve to have an expert helping you every step of the way.
Osseointegration and Healing: Osseointegration usually takes about 3 to 6 months, and once it's complete, an abutment can be attached to each implant post.
Restoration: Our dental practice will design the final crown restoration for you, and we'll attach it to your implant post.
Benefits of Dental Implants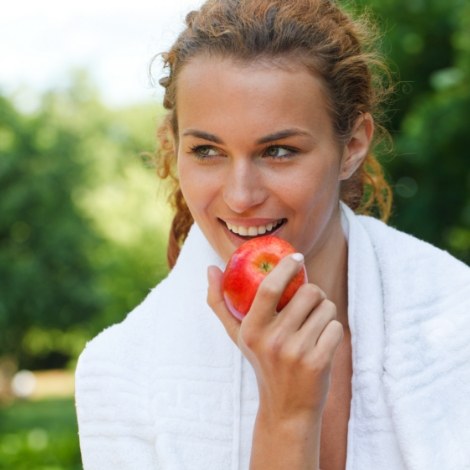 There are many unique benefits to getting dental implants. Since they're integrated into your bone tissue like natural teeth, they're much more stable than dentures, which are prone to slipping. They also provide enough biting force to let you eat anything you want without restriction, and they constantly stimulate the jaw to keep the bone from breaking down. Thanks to their durability, dental implants can last anywhere between 25 years to a lifetime, so they can be the best long-term solution for restoring your smile.
Who Dental Implants Can Help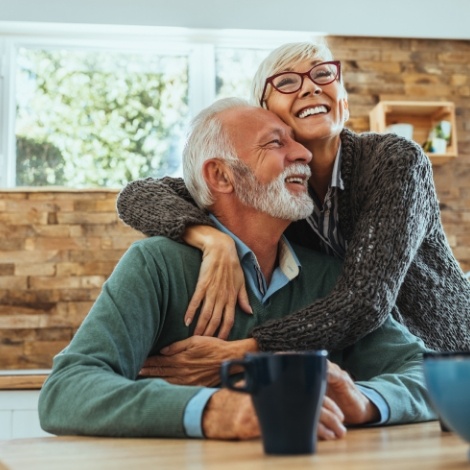 Dental implants are unique in that they can be used to replace any number of teeth in the upper and lower arches. You are considered a candidate for dental implants if your mouth and body are healthy enough for the surgery and if you're ready and willing to undergo the dental implant process, which can span several months. The dental implant process can take one of many forms depending on how many teeth you've lost.
Missing Single Tooth
To replace just one tooth, a dental implant is placed it in the jawbone where the gap is located. Once the area around the implant heals, an abutment can be placed on top. Then a lifelike dental crown can eventually be attached to the implant using the abutment.
Missing Multiple Teeth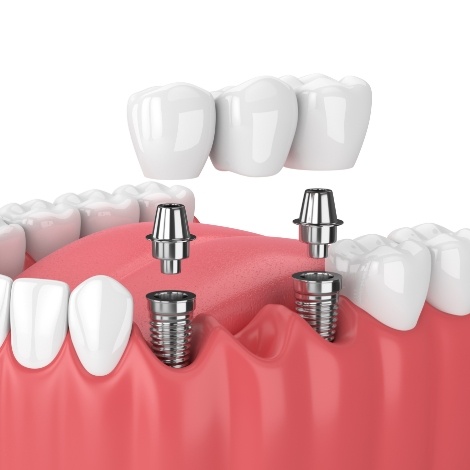 We'll check to see how many teeth you've lost and where they were located before offering a solution. Dental bridges supported by a pair of implants are commonly used to replace three or four consecutive missing teeth at a time, and there's no need to alter natural teeth to make room for the restoration.
Missing All of Your Teeth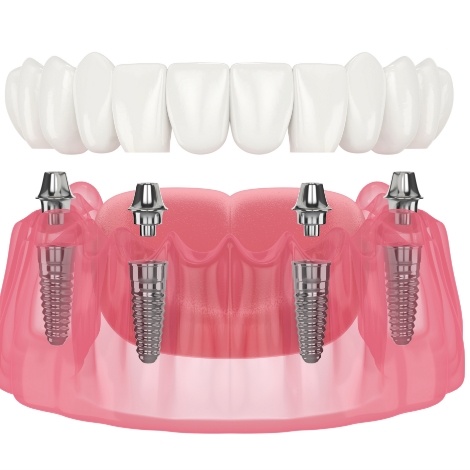 On average, only four to eight dental implants are needed to support implant dentures, meaning you can replace all of your teeth at once with a conservative number of posts. Implant dentures can be made to stay fixed in place or they can be made to be removable if the situation calls for it.
Understanding the Cost of Dental Implants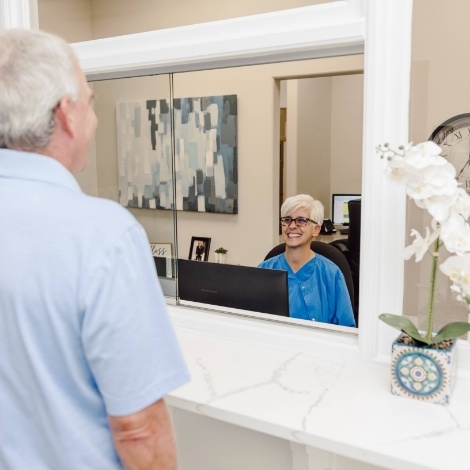 The cost of dental implants isn't set in stone due to the many variables involved, such as the number of implants you might need or whether bone grafts have to be performed first. During your consultation, we'll walk you through the different factors that will influence the cost of your implants and give you a reliable number. If you're worried about paying for your implants, our team can help you review your options.