Children's Dentistry – Fort Mill, SC
How We Help Your Family Smile
We are thrilled to welcome the youngest members of your family to Jasper Dentistry! Our friendly dental team will make sure that your little ones can relax and enjoy themselves while their teeth are being examined and cleaned. We'll also take the time to teach your little one all about dental care so that they can protect their smiles at home! Give us a call if your child is over the age of three and hasn't had an appointment with a children's dentist in Fort Mill in six or more months. We also recommend that once your kiddos have all of their permanent teeth, they transition to our practice since their dental needs are served.
Why Choose Jasper Dentistry for Children's Dentistry?
Dental Team That Cares About Comfort
Highly Trained and Experienced Dental Team
Positive, Family-Friendly Dental Office Environment
Dental Checkups & Teeth Cleanings for Kids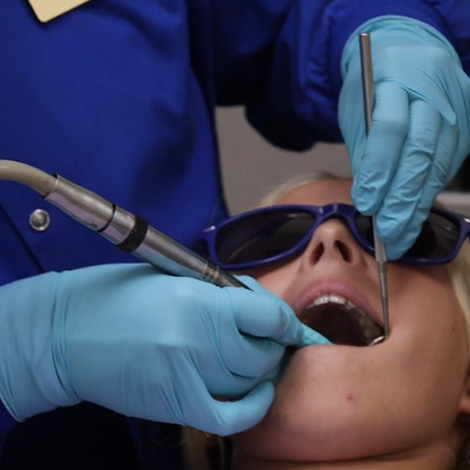 During your child's dental checkups, one of our goals is to make sure they have a positive experience at our dental office! This will encourage them to be proactive about dental care on their own in the future. Another goal is to educate your child and you, the parent, in proper dental care. We will look for warning signs of cavities, educate them on nutrition and home care, and gently remove plaque and tartar from their teeth. If we find any developmental problems, we'll let you know what steps you need to take as a parent to protect your child's mouth.
Dental Sealants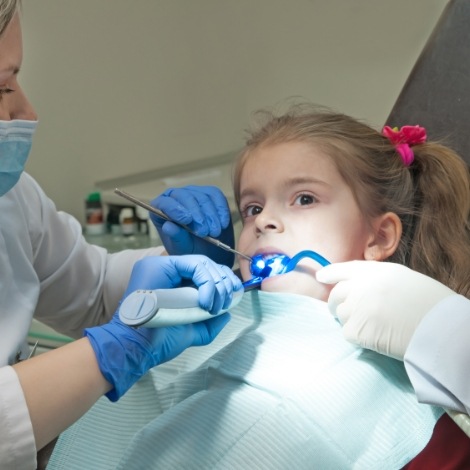 We can teach your child the best ways to brush their teeth, but it will take them awhile to get the hang of it. In the meantime, we'll need to take extra precautions to protect the permanent molars, which can be hard to reach with a toothbrush and have many crevices where harmful bacteria can become trapped. With dental sealants, we use thin layers of dental resin to seal the molars from bacteria and harmful substances. These sealants can last into adulthood if cared for, thus keeping your child safe from decay.
Fluoride Treatments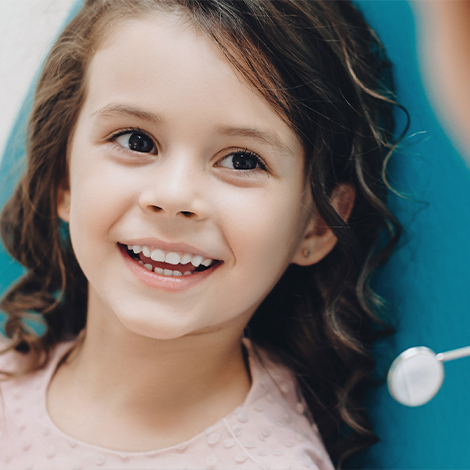 Both adults and children should get plenty of fluoride to keep their teeth strong and cavity-free. After we've completed your child's teeth cleaning, we may finish their appointment with a fluoride treatment. A concentrated fluoride varnish is placed on the teeth so that it can be absorbed into the enamel, strengthening it and making it less likely to become decayed before your little one's next dental visit.
Tooth-Colored Fillings for Kids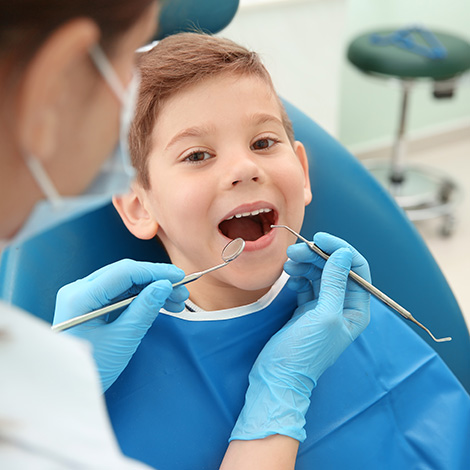 Fillings offer a quick way to repair small cavities before they have a chance to spread any further. If we find a cavity in your child's teeth, we can fix it with a tooth-colored filling, which allows for a very natural-looking restoration. Your child won't have to worry about changing the way their smile looks; their new filling will blend in perfectly with their natural teeth.
Athletic Mouthguards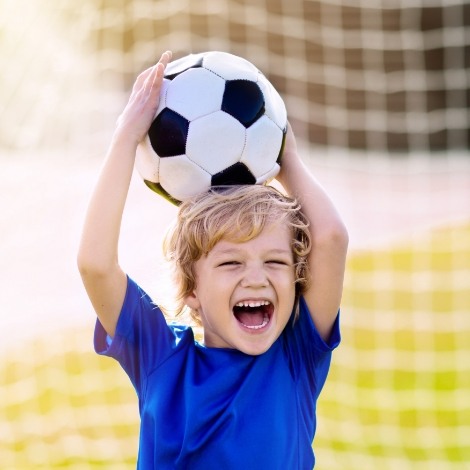 Few things are as exciting as cheering your child on while they play their favorite sport, but the excitement can quickly turn to anxiety if your little one goes out onto the court or field with their smile unprotected. We recommend that you get your child one of our custom-made mouthguards to wear when participating in a sport or athletic activity of any kind; it will keep their teeth safe from damage if they are accidentally hit in the mouth.