Smile Savings Plan – Fort Mill, SC
What is Smile Savings?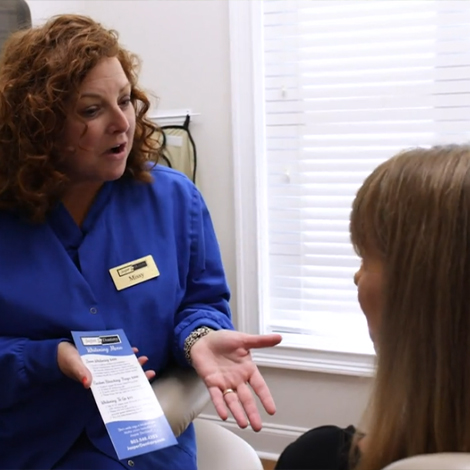 At Jasper Dentistry, we are always looking for ways to make our dental practice better for our patients! We are pleased to announce that we are now offering our own in-office dental savings plan in Fort Mill, known as our "Smile Savings" Plan, for patients that do not have dental insurance.
Smile Savings is a discount plan that gives patients who do not have dental insurance greater access to quality care at an affordable price! The annual fee of $349 per member provides routine care, including two cleanings and two comprehensive exams and two oral cancer exams. Additionally, all x-rays that are needed by the dentists for diagnostic purposes will also be covered by this plan!
You will also receive 10% off ALL additional dental services! This includes fillings, crowns, sealants, cosmetic procedures, and so much more. The only items that are excluded are product purchases.
You could save hundreds of dollars in dental costs annually per family member!

Only $349 per year
Includes
2 Routine Cleanings
2 Comprehensive Exams
2 Oral Cancer Screenings
2 Fluoride Treatments (age 18 and under)
Any x-rays deemed necessary by dentist (includes bitewings, full-mouth series, panorex, etc.)
+
10% Off
ALL additional services!
Program Guidelines & Exclusions
Smile Savings is a plan for patients who do not have dental insurance. Smile Savings cannot be used in conjunction with another dental insurance plan.
Annual fee is required at enrollment and cannot be financed through a program such as CareCredit.
Smile Savings Plan begins when patient pays $349 fee and runs for 365 calendar days.
Plan will auto-renew in 1 year. If patient desires to cancel plan, they must notify our office at least one month prior to anniversary renewal date.
Patient's portion of bill is due the day of service.
No refunds of premiums will be issued at any time if participant decides not to utilize the dental plan. Membership fee is NON-REFUNDABLE.
Plan cannot be used for services of injuries covered under workers' compensation.
Cleanings covered by the program do not include periodontal scalings or periodontal maintenance cleanings.
NO yearly maximums
NO deductibles
NO claim forms
NO pre-authorization requirements
NO pre-existing condition limitations
NO one will be denied coverage
NO waiting periods
Immediate eligibility and coverage!