About Our Dental Practice – Fort Mill, SC
Family-Owned Dentistry You Can Trust
Jasper Dentistry welcomes you and your family to our dental practice here in Fort Mill, SC! Part of the community for more than 25 years, we are a family-owned dental office that puts our patients first. Our mother-daughter team knows what it means to treat you like family, and that's exactly how we want our patients to feel! Dr. Michele Jasper and Dr. Chelsea Anderson offer comprehensive dental care to meet the needs of all patients and strive to create a professional, calming, and friendly atmosphere. We love building relationships with all of our patients and making your dental visit pleasant and informative. Learn more about what we have to offer and call us to schedule an appointment!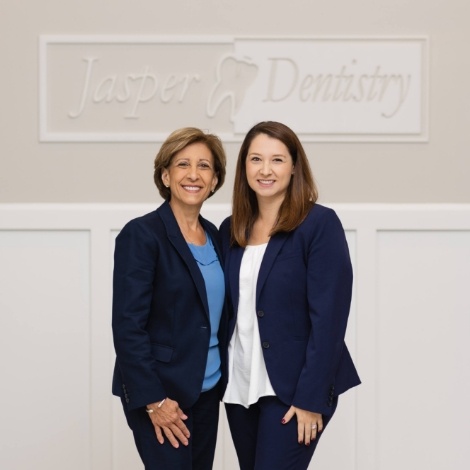 Everything You & Your Family Need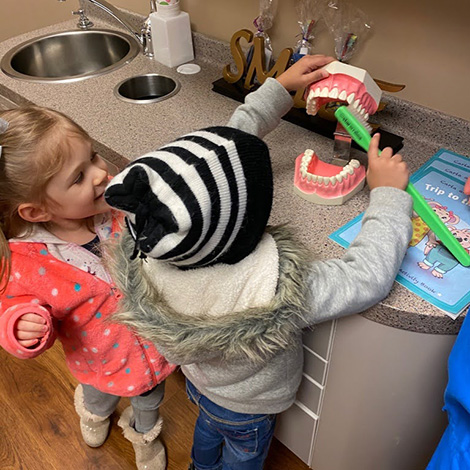 Achieving a healthy, beautiful smile means seeing a dentist who goes above and beyond the routine dental checkups and teeth cleanings. Fortunately, we make it easy for our families to stay in one convenient location and receive all types of dental services. Although some treatments are referred for specialist care, we aim to keep as many of our patients in-house so that your dental treatment is not only easy and convenient but also familiar and comfortable.
Trusted Dental Experts Who Care About Your Smile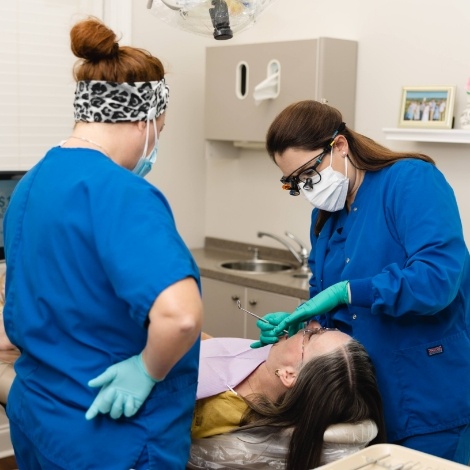 The mother-daughter team of Dr. Jasper and Dr. Anderson invite you to be a part of our Jasper Dentistry family! For more than 25 years, our dental office has served the community in and around Fort Mill. Leading the team is Dr. Michele Jasper who brings a wealth of knowledge and expertise and over 30 years of dental experience. Her daughter, Dr. Chelsea Anderson, joined the team in 2018 with a passion for helping others and excellence in dental care. Together, they are committed to offering patients the chance to regain their confidence and enjoy brighter smiles that will last a lifetime.
Feel Right at Home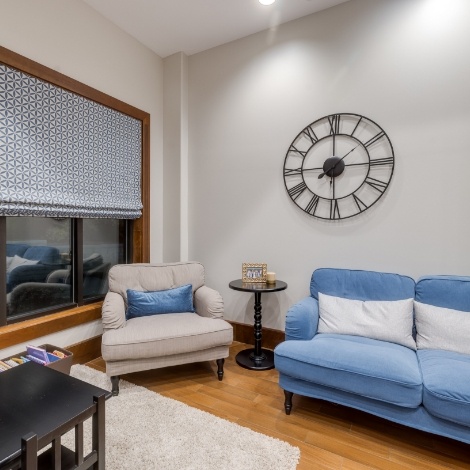 When you step into Jasper Dentistry you feel right at home! The calming, homey reception area where you are greeted with a warm smile and comfortable surroundings make you feel welcome and like part of our family. Once you enter the treatment areas, you are welcomed and cared for by skilled and compassionate team members who are also like part of our family and who have worked with us for many years.
We Love to See People Smile & Build Relationships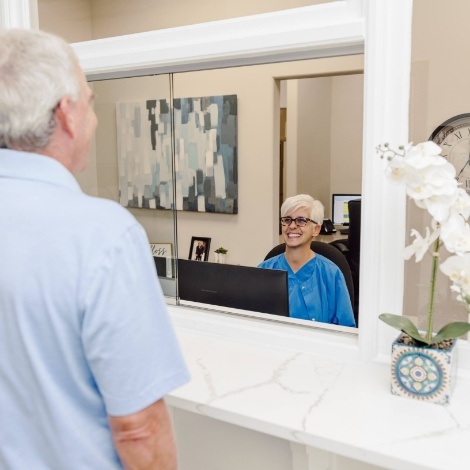 No dental office is complete without a team that is committed to our patients! Here at our dental practice, we are fortunate to have team members who enjoy building and maintaining lasting relationships with new and current patients. From beginning to end, our team strives to answer questions, explain and address dental concerns, offer solutions to complex aspects of your care, educate each patient to ensure their success toward health and an enjoyable experience. Many of the patients of Jasper Dentistry have been with our practice for over 30 years!